The European Type Patterdale Terrier
In England & Ireland Patterdales were developed as the roughest, toughest, and "baddest" of the earth-working dogs
As we slowly accumulate photos of the dogs in Europe, (and other places,) be sure to take a careful look at the size.
For easy reference just look at the foxes and other critters. Then you start to get the picture.
Ask yourself, are those dogs "big" or are American dogs "small?"
Hmmm?
First up is a photo gleaned from the pages of a great book, Dig Deep, Throw Well Back.
(If you can find a copy, get it and read it to see what real earth working looks like.)
This chap is showing off his great dog and a good size fox, (the dog's 100th.)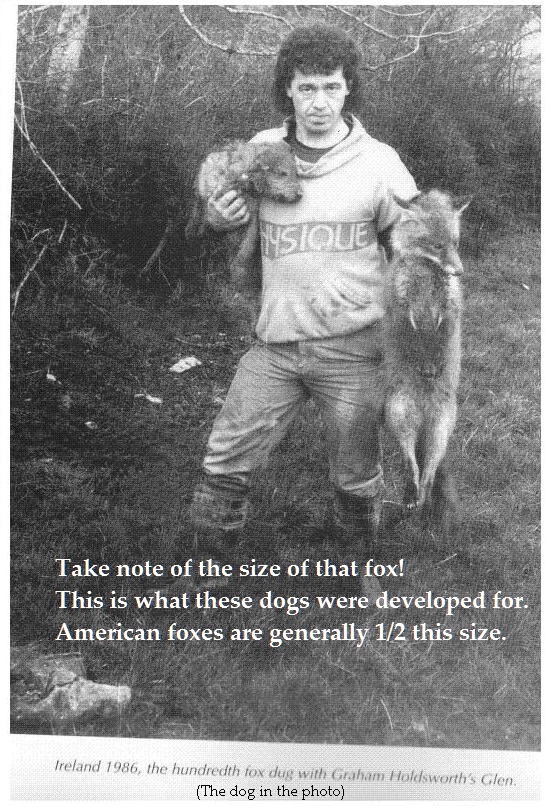 Hmmm?
We'll add more as we get 'em.