These are the Boy-Dogs.
Click on any of the names to see their page.
Nemesis-Rooster
(still under construction)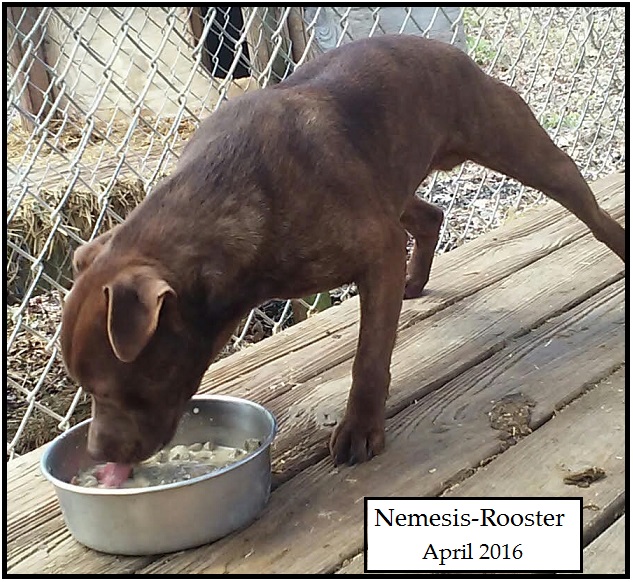 Rooster sired Peewee and recently sired the "PinkRooster" litter of which only one pup went to the public.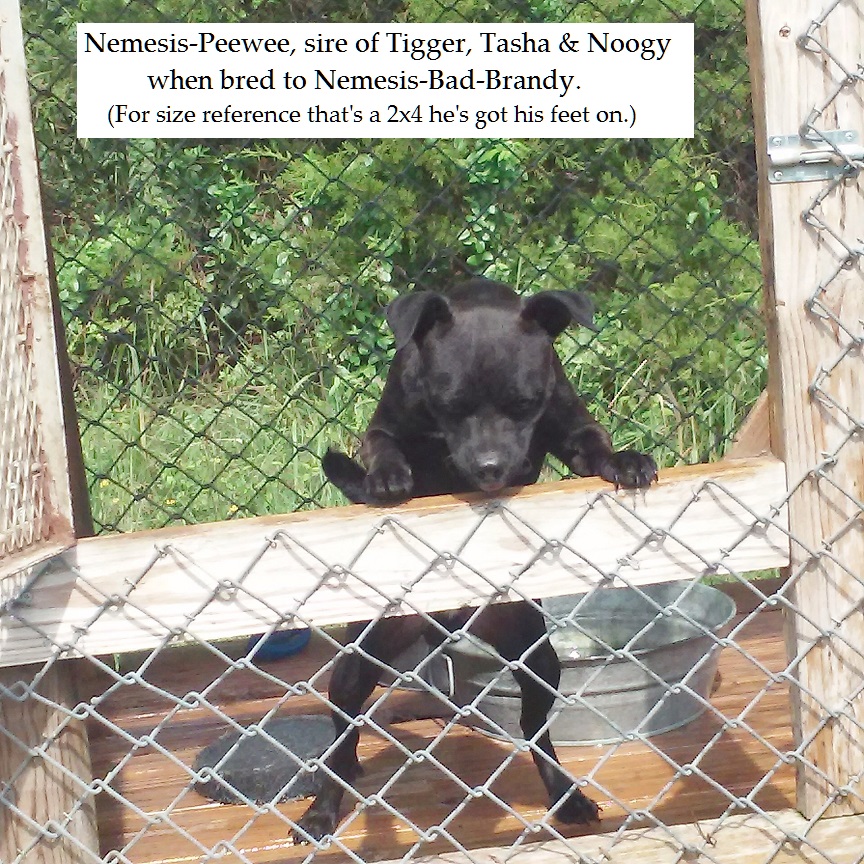 We just started using Peewee and expect to have lots of information on him in the future. He's a "live wire!"
Nemesis-Rattler
(Sorry, still under construction so there's not much there yet, but have a look anyway.)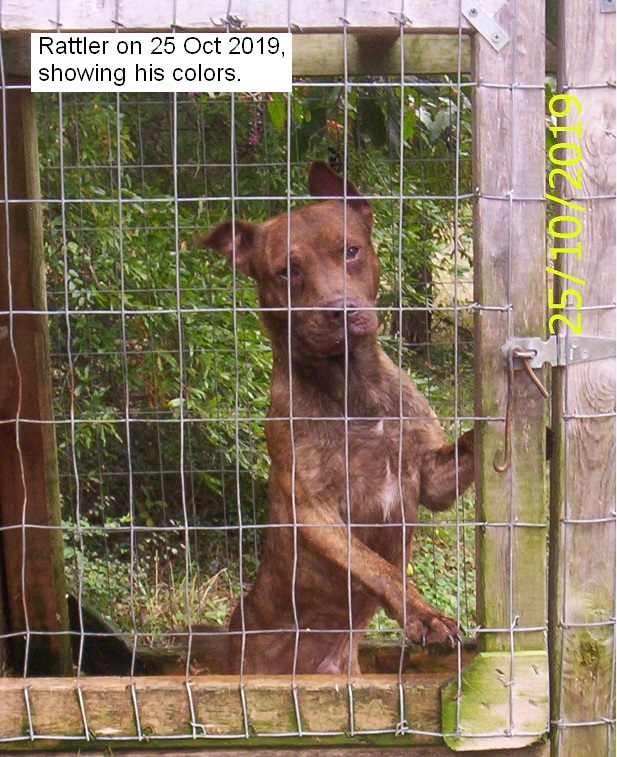 Kathy's MQH Kuma
A locally owned well-bred dog.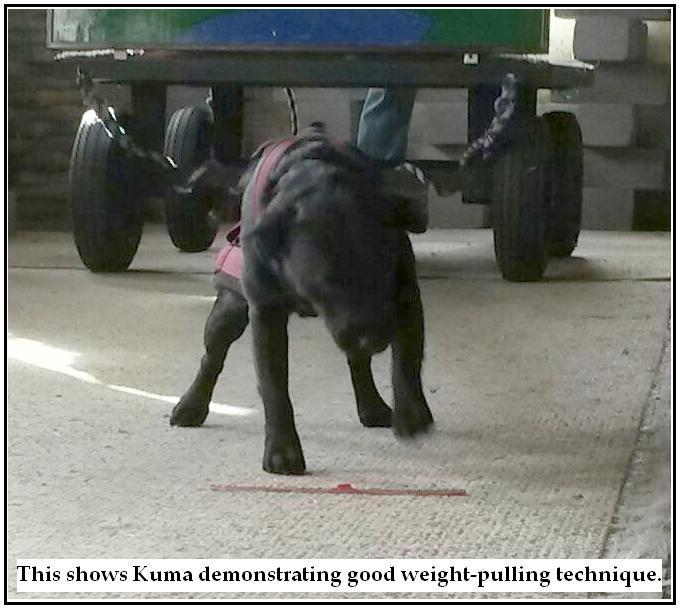 We hope to have a chance to brag on Kuma before long.