These are the Girl-Dogs.
Just click on any name to see that page.
Maxine-d-Monster
Shown here with the 2nd "maxi-bam" litter.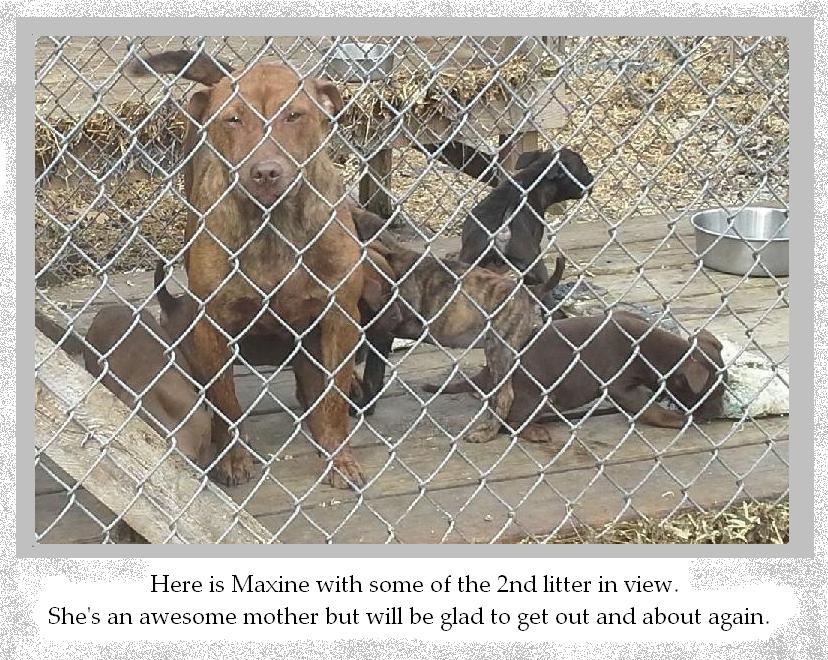 Bad-Brandi
(still under construction but here's a peek.)
Brandi is a litter-mate sister to the now-famous Nemesis-Roxie.
Both are "maxi-bam" dogs, bred and whelped here.
Our collection of girl-dogs has grown by 3-head but time constraints have kept me from getting them properly posted here.
It'll happen folks. This is a one-man operation and there's not always time to get all the details ironed out.
We appreciate your patience and understanding.
The newest girls are Noogie, Jeena, (the black dogs) Ruby, Rheeta and Ladybug, (red-brindles.)
Check back every now and then as the pages for these gals get built and included here.