This is Nemesis-Rattler.
He's a son of Nemesis-Rooster and whelped out of our amazing Pinky (R.I.P.) dog.

When you see Rattler's name in the pedigrees of our dogs this is the dog it means. (more photos will be coming.)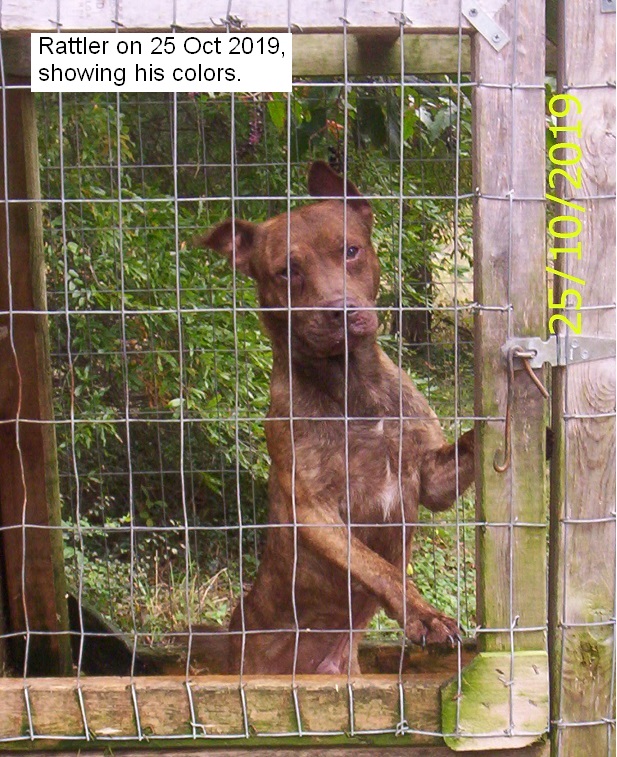 He inherited his father's build and his mother's colors. The result is a handsome rascal that carries on like a sissy when he sees the feed bucket coming. You can tell he's worried that the bucket will never get to him. However, the rest of the day he's a very different dog.

Rattler is quick to notice when something is different and has developed a knack for making strangers know that their every move is being watched with suspicious alertness. All our dogs notice and announce the presence of strangers and when I'm present he's just like the rest. But when I'm not accompanying the stranger Rattler sends a clear message NOT to come any closer. It's pretty amazing. He's the first dog we've produced that behaves like this and we think we like it.

Some of us wonder if he could be a candidate for "man work" but we're not really into that sort of thing.


He also holds a high level of suspicion for the buzzards that like to perch on our chimney too, (just like all our dogs.)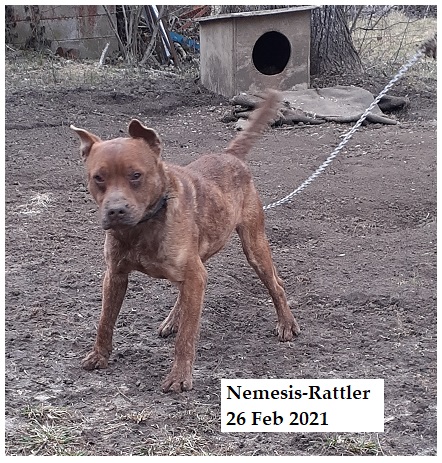 It's always good to have a size reference in a dog-picture. We put a 5-Gallon bucket in this next photo and its presence tells a lot. Have a look at Rattler now.