Here is a depiction of the renown train-and-test site made by Hurricane Kennels in Sweden, (shown here with Hurricane's kind permission.) This setup quickly became a big hit with terrier men in Europe.
It continues to serve as an excellent example of what kinds of features to think about if you consider building your own facility.
This excellent test site incorporates many features that the earth working terrier might have to deal with as he makes his way through a sette that is inhabited by wild critters.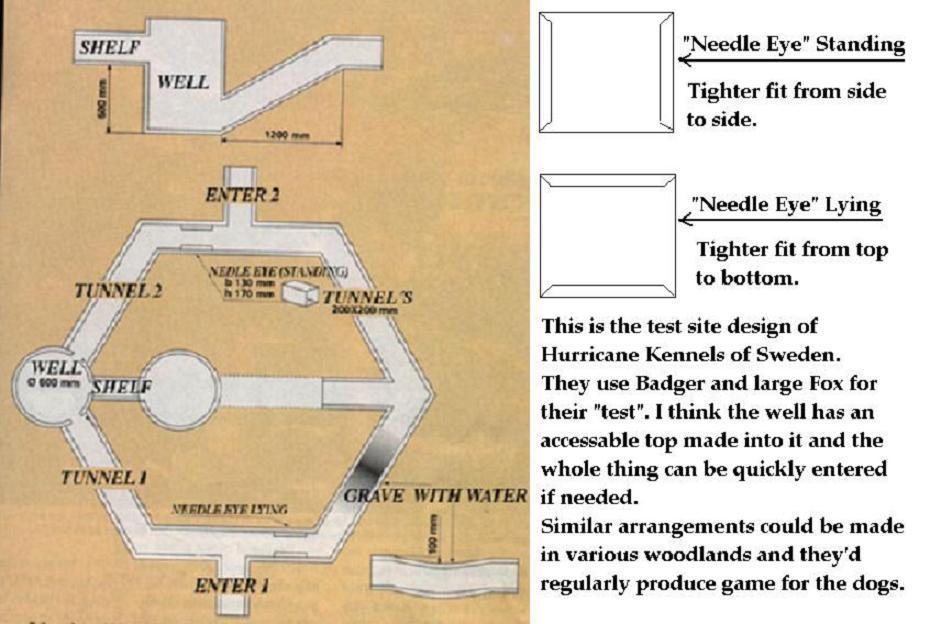 If you build it, they will come. (Sound familiar?)
It's likely you'll become popular with earth-dog folk from 100s of miles around if you build such a facility.
Here is one of Hurricane's activities getting ready to take place a few years ago.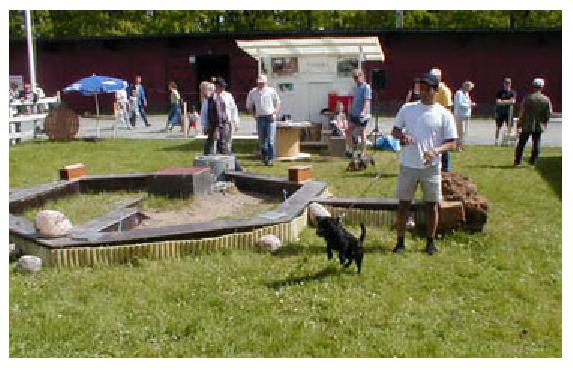 Hurricane reports that they now have a much more "involved" training/test site.
Check out Hurricane for more info, (on the links page.)