Adam Frye & Crew
NOTICE! Adam's pups are no longer available.
Adam lives in the Shenandoah Valley of Virginia...close enough for us to think of each other as "neighbors" when it comes to Patterdale terriers so we made some space here for when he has good photos to share.
Here is Adam Frye, friend and devoted Patterdale terrier man with his "crew" and a big 'possum that his little black Patterdales (Petie & Julie) rooted out of the tree shown below.
Adam's boy, Hayden is holding one of the dogs long enough to help get this picture.
All this took place years ago.
Keep scrolling down to see what's been going on lately!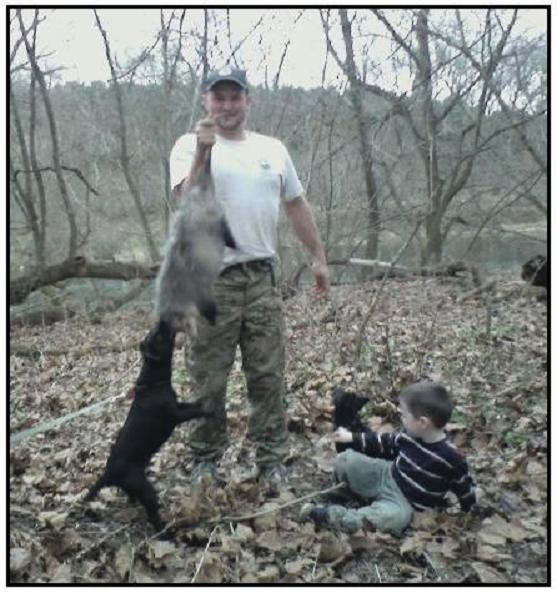 These photos are now a few years old.
Here is a view of the tree that produced the big 'possum.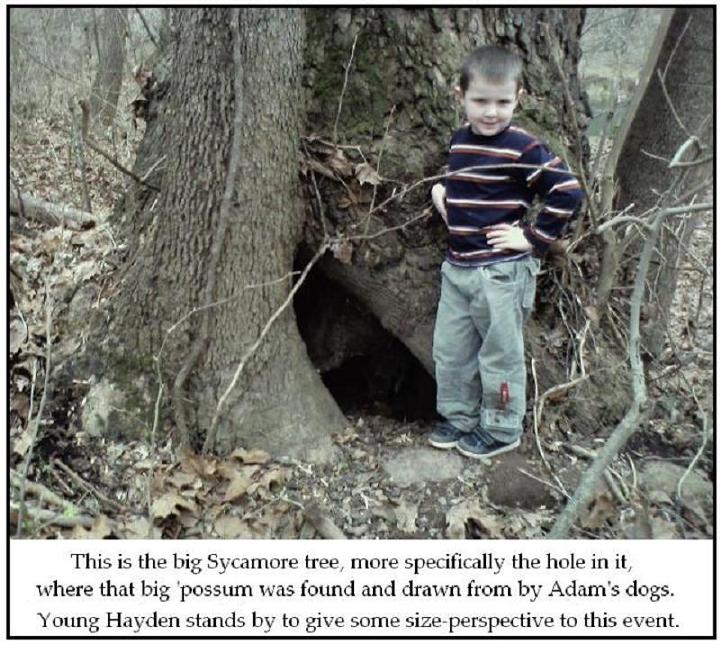 Below we can see Adams dog's working for a woodchuck.
The outcome of this event was so "exhilarating" that everyone forgot to get a photo.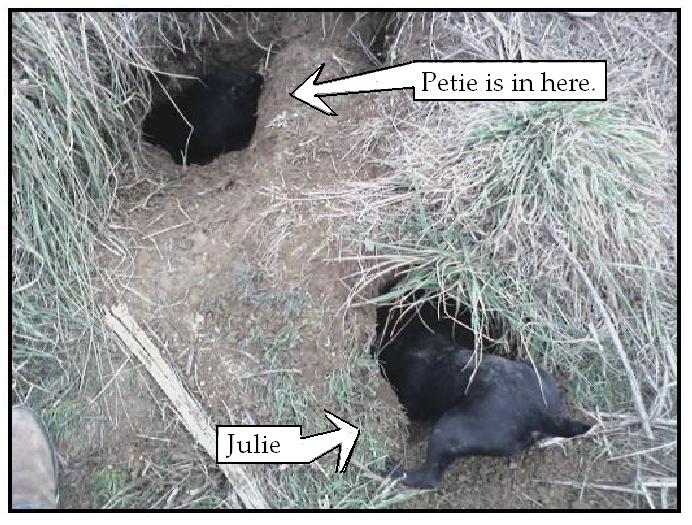 These photos (above) are all a few years old by now.
---
Adam now has some new dogs to show-off and terrorize the local vermin with.
They're shown here at 9-months (in winter of 2014-2015.)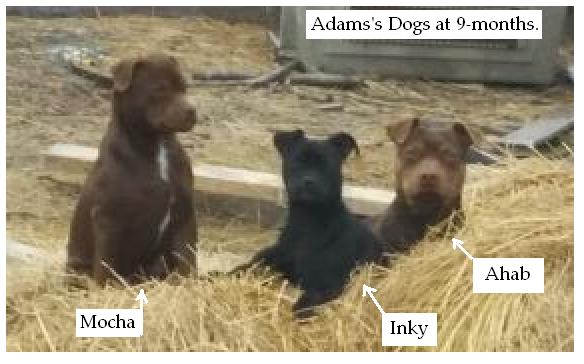 Click here to see the page for Adam's Nemesis-Inky...>>>
Adam's Inky
This is the type of landscape that Adam and his dogs must contend with most of the time.
Here [below] we see his Mocha dog checking out a pile of rocks where many things live.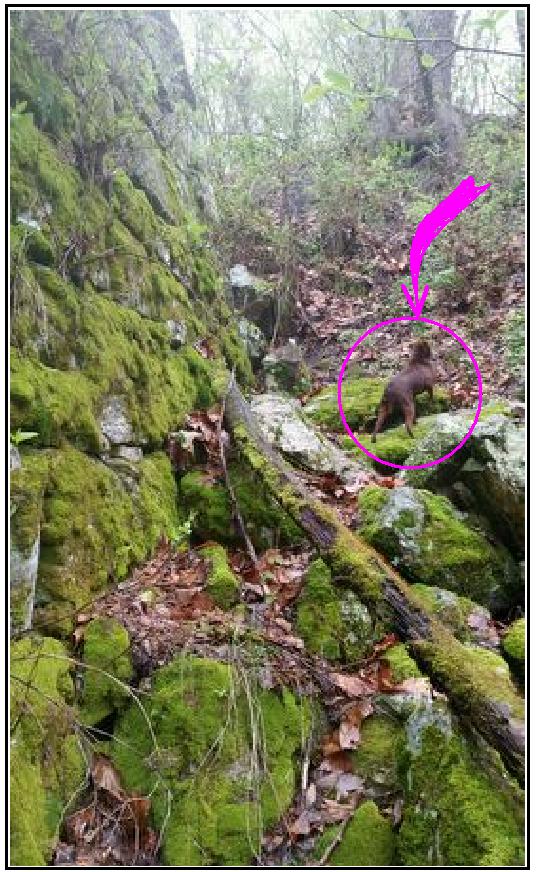 The area is full of fox, 'coon, 'possum and such but "digging" is generally done with pry-bars more than shovels.