This page is for showing off the fact that we know
Wayne Short and his Sooner Pride Kennel
Attention! We've recently learned of the passing-on of Wayne Short. He is already deeply missed.
This is a tragic blow to the Patterdale scene in America because Wayne produced dogs that breeders liked to have for brood stock. One our biggest regrets is that we didn't get a dog or two from him before he was called home to his great reward.
This page is now a Memorial Page for Wayne and some of his dogs.
We discovered Wayne when we were researching for the pedigree of our 1st dogs, (Pebbles & Bambam.)
As I got to know him, (and his circle of friends and associates,) I quickly realized that Wayne is a notable breeder of some very hi-powered dogs. His kennel is in Oklahoma where raising hi-performance dogs is practically the State's unofficial pastime. I've finally persuaded Wayne to let me feature his kennel on this web site. Whether you want a hi-powered little dog as your own little pal or for brood stock in a serious breeding program, Wayne's kennel should be on your short list of places to check.
Have a look.
Notice! Wayne has new-born pups right now! (13 Nov 2016... all gone.)
There are 4 males and 2 females and there's gonna be a scramble (by breeders like us) to get them.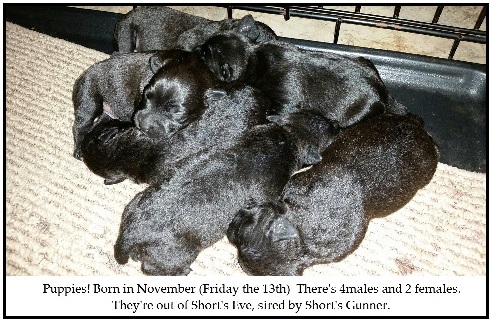 If you want the kind of dog that's suitable to start a bloodline with...contact Wayne...quickly.
Contact info is shown below.
We'll start things off with a bit of historical bragging on Wayne's older stock.
Short's "Bloody Sunday."
This little girl put a highlight on the name of Sooner Pride Kennels back in 2001 and makes the case for why you might want to keep an eye on this page for when Wayne has pups or dogs available to the public.
If you're interested in hi-performance (more than any other subject) this is a family of dogs to think about.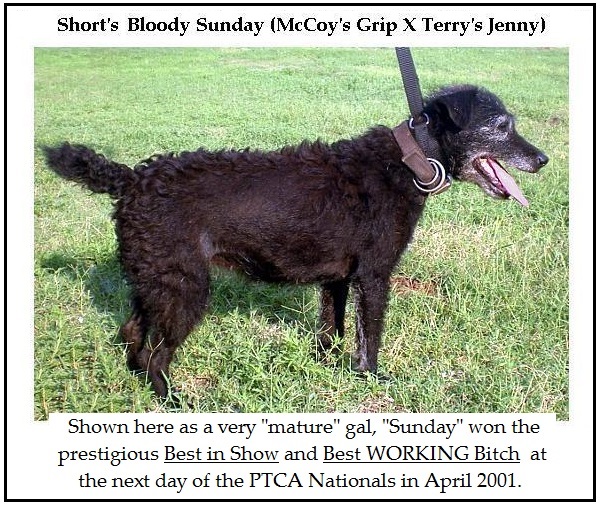 "Sunday" was a real gem that was produced by breeding the famous McCoy's Grip to Terry's Jenny, both incredible dogs that produced a high percentage of very rugged offspring. The photo shown was from 2010.
When Jenny was imported and bred to Grip, Wayne was to kennel Jenny through whelping and weaning and got a pick of the litter for his trouble. He picked Bloody Sunday. It was a good choice and Sunday produced well for many years.
For example...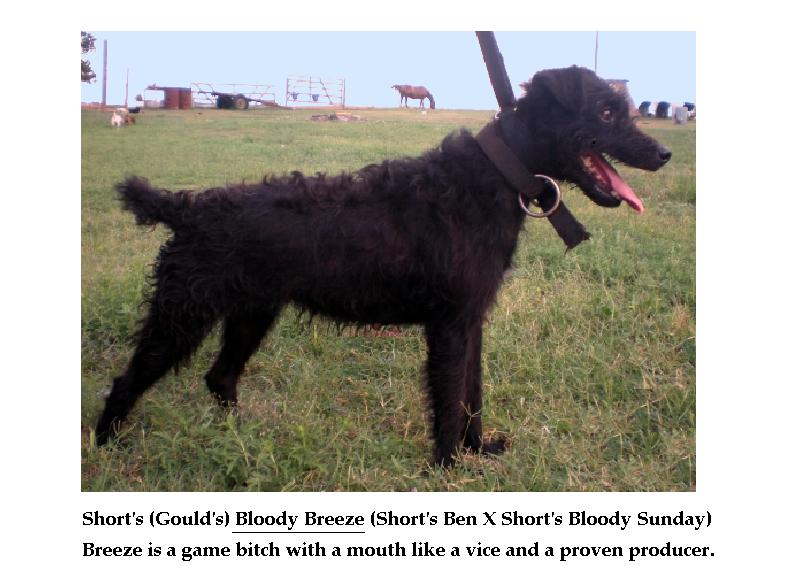 And...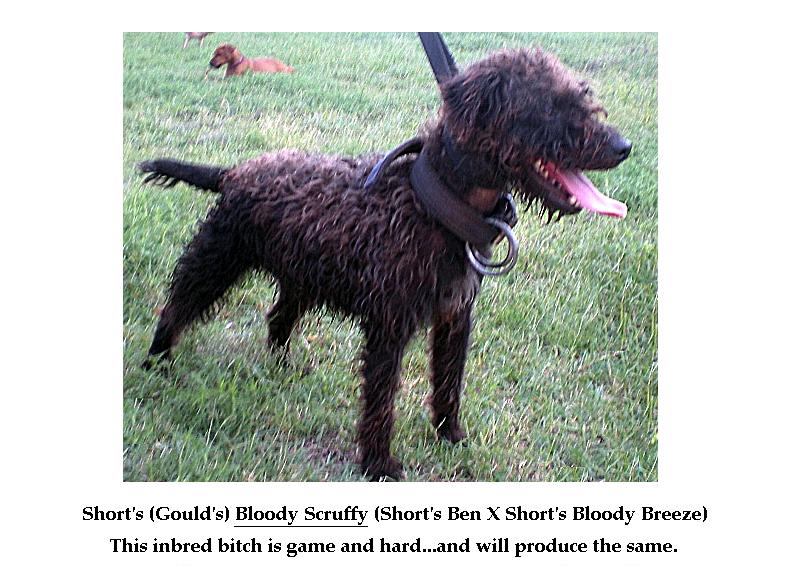 The fellows in northern Europe and Ireland will readily note (and appreciate) the tough coat that comes on some of these dogs. Americans don't usually realize how much this can matter for the dog of a serious earth-working crew.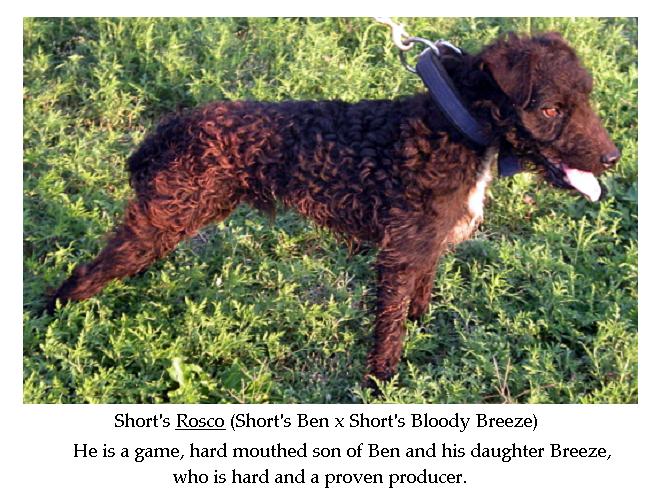 If you see any of these dog's names in your pedigree you can feel proud and privileged because these dogs represent some glorious earth-dog blood.
Wayne has (and has had) good stock from other bloodlines too, such as...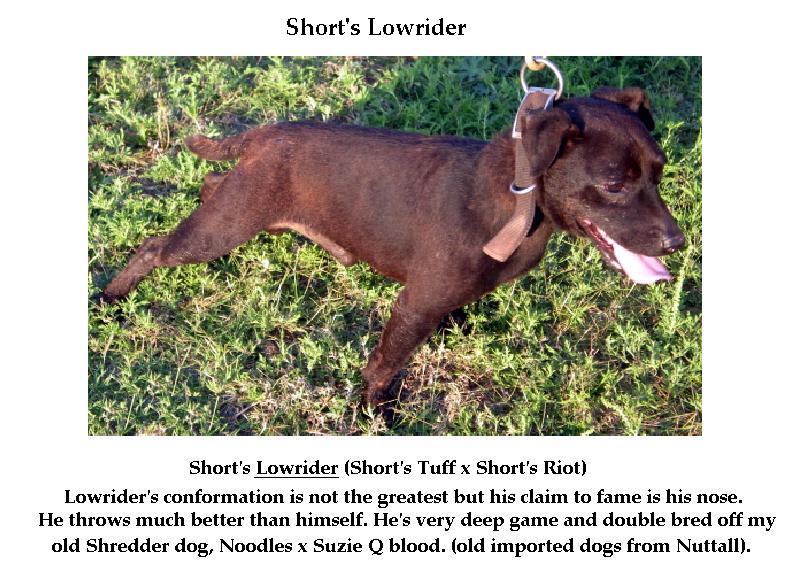 and...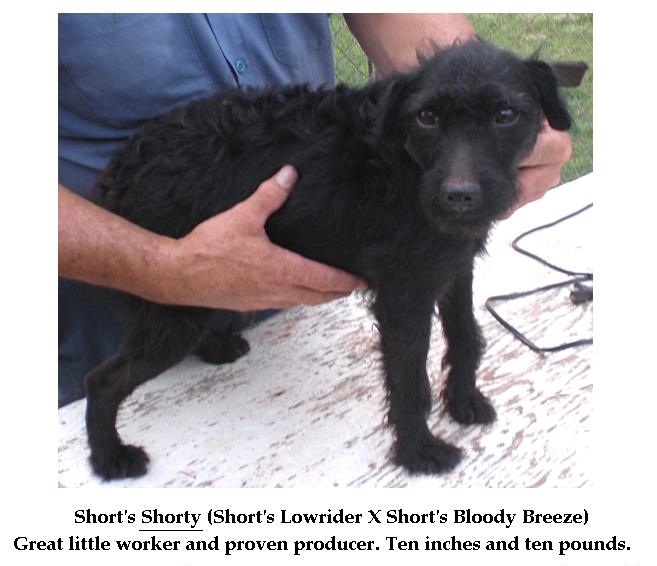 We lost Wayne late in 2016. R.I.P.
An important piece of American "working" Patterdale Terriers is lost to the rest of us.
Those of you that got dogs from him are blessed in ways you probably can't fully appreciate.