Shillelagh's "BuzzSaw"aka "Pinga"
Sire: Griffith's "BamBam" Dam: Griffith's "Pebbles"
DOB: 27 March 2011


Achievements:
This young dog caught Ron's eye during a visit and it wasn't long before he made the trip to Shillelagh Kennels in WV. He was keeping the grounds vermin-free before he was a year old. He was 14 1/2 inches tall and so heavily boned and muscled that he's really a little too big for ordinary earth work which was exactly what Ron hoped for. None of that seemed to matter when a woodchuck was discovered in the ground. In one of his episodes, at about 14 months age Pinga spent over 2 days digging his way into a woodchuck hole under a fallen-in outbuilding where digging to him was impossible. After only a short time he was so far in that Ron couldn't get hold of him and had no way to gauge the progress, (a worrisome thing.)

He eventually caught up to the woodchuck and a little while later had him out in the open where he could administer "Death by Patterdale!" Pinga is a good example of a Patterdale Terrier of the Nemesis Class.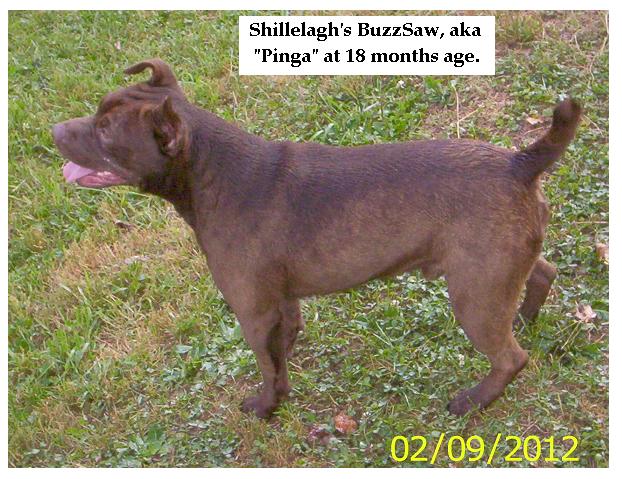 It takes two grown men to make Pinga do something he doesn't want to do.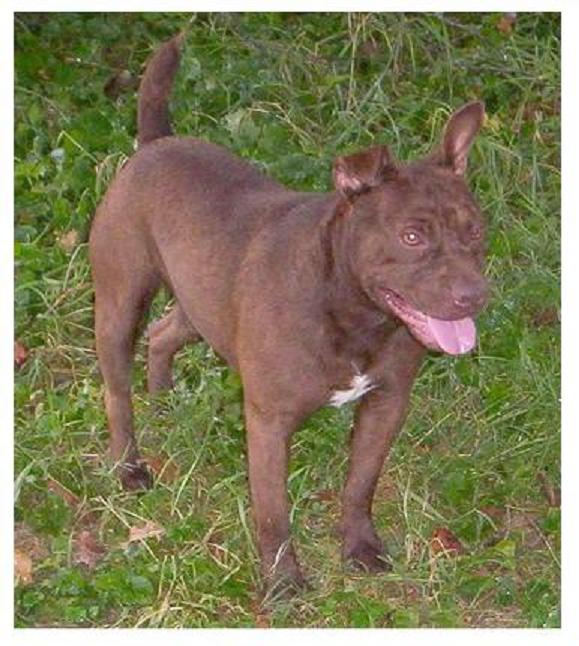 Its hard to believe this rugged little guy was only about 25 lbs when he went to Ron's place.
A couple months on Ron's feeding program really bulked him up (as shown here!)

A short time after the episode with the big groundhog WV suffered a series of strong storms which created wide spread power outages that lasted weeks. During that time one of the local roaming dogs, (a 50+lb shepherd mix named King,) discovered that the electric fence around Ron's place was off and came in to put Pinga in his place.
The short version is that by the time Ron got out there it looked bad... for King. When he got them separated King took off as fast as 3 legs could carry him. The 4th leg was too badly damaged to function properly.
Pinga wanted a lot more of King and Ron had his hands full getting the little dog back inside. When he got Pinga cleaned up there were only a few punctures and scratches. All the slobber and blood had been left behind by King!
Oh well, from the way he took off it seems doubtful King will be back for another go-round with Pinga.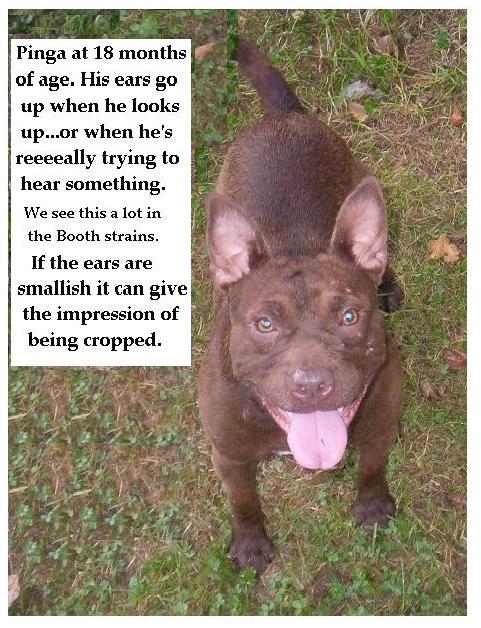 We've all been so favorably impressed with Pinga that he's already sired two litters.
Watch out for this dog's progeny!