This page last updated on 2 November 2019

This is the page for Griffith's
Nemesis-Rooster
Sire: Griff's
BamBam
, Dam: Shillelagh's/Griff's
Maxine the Monster
, DOB: Jan. 2015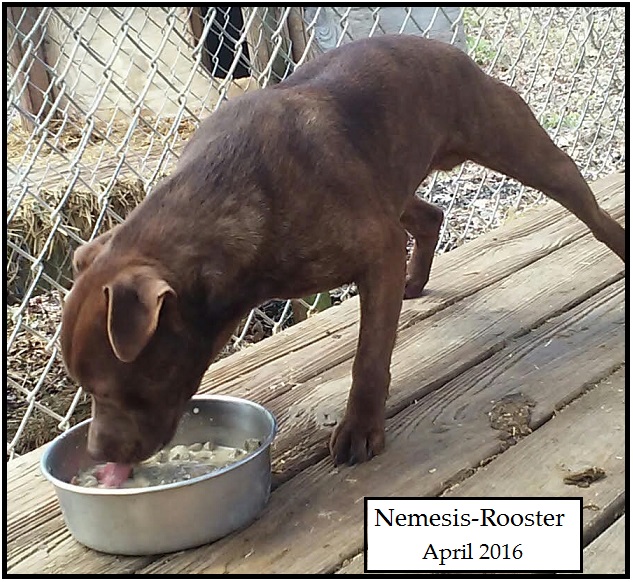 This little guy was the first at everything in a litter of very impressive pups. He sports an attractive blend of the unusual colors of his mother and grandmother along with the chocolate of Pinga, (his Grand-Pappy.)
If he's anything like them we'll have lots to say about him as time moves along.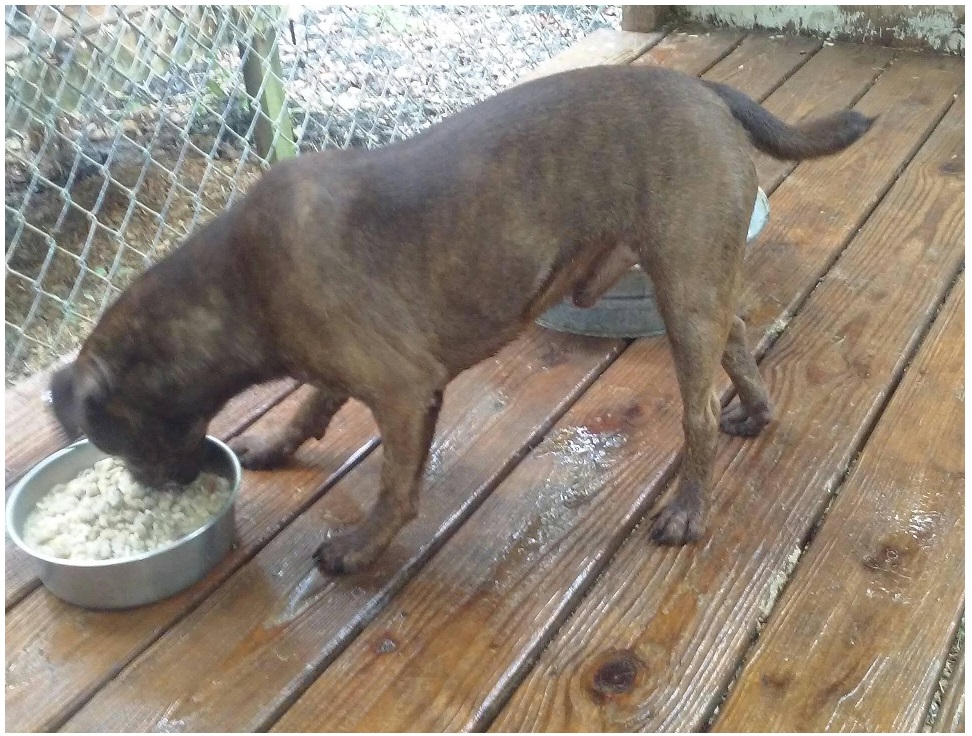 Breeders often talk about a pup being the "1st" [of the litter] to accomplish some sort of milestone, such as getting out of "the box," etc. Such firsts usually occur a short time ahead of the others, sometimes only hours ahead.
In the case of Rooster, he was routinely getting out of the box almost 10-days ahead of his siblings! Unheard of!
This was all happening in freezing-cold, snowy-wet weather to get into his momma's food dish that was full of a warm, soupy-wet high-powered chow. He was also pooping and peeing out in the kennel ahead of the rest. The rest were normal for such things but Rooster was just way-ahead in all these accomplishments. We kept him based on his obviously high intelligence. He wasn't the biggest or the baddest in the litter but he was by far the smartest.
If he keeps going like this there just might be some new "Standards" set for the kennel one day.
Here's a more recent picture of Rooster. A low-quality image but you can see his general shape & proportions.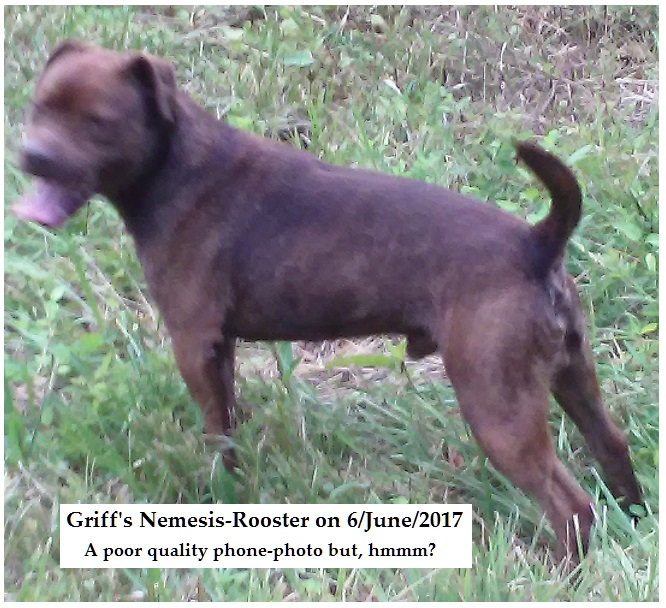 Keep an eye on this page as things develop with Rooster.